Het is weer een nieuwe maand en dus tijd voor een nieuwe schets bij
Cheerful Sketches
.
Ik heb een digi van één van onze sponsors gebruikt. Het is een oerhollands tafereeltje van Ike's Art van
Stitchy Bear.
Je kunt meedoen tot 28-2 en iedere week helpen we jullie aan onze challenge herinneren middels reminder kaartjes.
Doe gezellig mee, want er zijn altijd leuke prijzen te winnen!
I have used a digi from one of our sponsors. It is a real Dutch scene from Ike's Art from Stitchy Bear.
You could enter until 28-2 and each week you will be reminded of our challenge with reminder cards.
Come on and join us, as there are always nice prizes to be win.
En hier is de schets / here's the sketch.


Dit was mijn 1e blogpost voor vandaag. Om 10 uur kom ik nog een keer terug met mijn DT kaartje voor AnMa Creatief. Ik hoop dat je nog even tijd vrij kunt maken om nog een keer langs te komen.
This was my first blogpost for today. At 10 I will be back with myt DT card for AnMa Creatief. I hope you can find some time to revisit me.
Bedankt voor je bezoekje!
Thank you for visiting me!
Fijne dag!
Enjoy your day!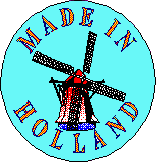 ♥♥♥ Margreet
Ik wil met de volgende challenges meedoen: