Label vouwkaart
Hier is mijn bijdrage voor de nieuwe challenge van het
Cheerful Sketches Challenge
blog. We zijn deze keer allemaal de uitdaging aangegaan om een label vouwkaart te maken.
Het is een
patroon
dat bij Cards-etc-Shop te koop is. Het is een leuk projectje om te maken.
Ik heb papier van Magnolia gebruikt. Verder houten hartjes van Xenos (die ik met copics in de goede kleur heb gemaakt), wat eyecandy, een zigzaglintje en tekst van Quickutz. Het lint heb ik met distress inkt in de goede kleur gekleurd.
This is my contribution for the new challenge at Cheerful Sketches Challenges.
The pattern of this label folding card is for sale at Cards-etc-Shop. It's a pretty project to make.
I have used Magnolia papers. I coloured the the wooden hearts with matching copics, furthermore some eyecandy, a ric rac ribbon and text of Quickutz. I coloured the ribbon with matching distress ink.
Zo ziet de vouwkaart er zonder label uit.
Here's the folding card without label.
De challenge loopt van 14-4 tot 8-5.....je hebt dus nog wel even de tijd om mee te doen. Hieronder zie je de tag waarop ik de schets van Terry heb gebruikt. De schets mag je uiteraard ook op een kaart gebruiken.
De digi is van één van onze sponsors Sherri Baldy en is ingekleurd met copics. Bovenaan 3 zijden en 2 roosjes van papier die ik met copics in de goede kleur heb gebracht. Onderaan heb ik een zigzaglintje met nietjes vastgezet.
We worden deze keer door 4 verschillende sponsors gesponsord....dus het is de moeite waard om op het
challengeblog
te gaan kijken naar de fraaie creaties van de andere DT dames.....en dan lekker meedoen!
The challenge runs from 14-4 till 8-5....so there's time enough to enter. On the tag you can see Terry's sketch. Of course you are also allowed to use the sketch on a card.
The digi is a Sherri Baldy's, one of our sponsors and I coloured her with copics. At the top I stuck 3 silk and 2 paper roses, coloured with matching copics. At the bottom a ric rac ribbon, for which I used staples.
This time we have 4 sponsors...so it is really worthwhile to join us and visit the challengeblog to see the beautiful DT creations!
Leuk dat je weer langs geweest bent en nog leuker als je een berichtje achterlaat.
Thank you for dropping in and it would be great if you leave me a comment.

Vanmiddag kom ik nog een keer terug met mijn DT kaartje voor Melonheadz Friends. Kom je dan ook nog even kijken?
This afternoon I'll be back with my DT card for Melonheadz Friends. I would appreciate it if you can come back again.


Geniet van je dag!
Enjoy your day!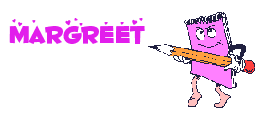 Ik wil met de volgende challenges meedoen: