De wedstrijd is deze week onderstaande schets.
We worden gesponsord door
Just Inklined
en zij waren zo aardig om ons een digi uit te laten kiezen. Ik heb gekozen voor The Cat Lady (Cuddle Time). Eind deze maand is een van mijn vriendinnen jarig en aangezien zij van katten houdt, vond ik dit wel een toepasselijk plaatje. Ik heb het met een nestabilitie uitgestanst, met promarkers ingekleurd en wat opgevuld met frantage. De randen zijn gemaakt met de Vintage Lace strip van Tim Holtz. De poezen heb ik van scrapvriendin Rommy gekregen.
The challenge this week is the sketch below.
We are being sponsored by Just Inklined and they were so kind to let us choose a digi to work with. I have choosen The Cat Lady (Cuddle Time). At the end of the month one of my friends has her birthday and as she loves cats, I thought this was an appropriate image. I die cut with a nestabilitie, colored with promarkers and used some frantage. The borders are made with the Vintage Lace decorative strip of Tim Holtz. I got the cats from my scrapfriend Rommy.
Wil je ook kans maken op een prijs van
Just Inklined
, doe dan mee met deze leuke schets.
Do you want to make a chance to win a prize of Just Inklined, then you must join this great sketch.
Bedankt voor alle reacties op mijn vorige creatie!
Thanks for all the lovely comments on my last creation!
Gezellige dag gewenst!
Have a lovely day!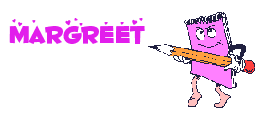 Ik wil met de volgende challenges meedoen:
I want to enter the following challenges:
The Papernest Dolls: Anything goes
Crafting from the Heart: Anything goes/use flowers
Pause Dream Enjoy: Lace
Card Mania: Love is all around
Craft Your passion: Girly girl
Eureka Stamps: Animal Friends
The Papernest Norway: Use a punch or die