Birds and Blossom
Ik had zin om weer eens een vintage kaartje te maken en daar zijn de geweldige sheets met vintage afbeeldingen van
Nicecrane
uitermate geschikt voor.
Ik heb eerst de Postcard stempel van Penny Black gestempeld en daarop tekst en postzegels van een Marianne Design sheet gestempeld. Daarop heb ik het schattige Nicecrane plaatje geplakt, na het eerst met een figuurschaar geknipt te hebben. Verder wondgaas, kant, HempCord, vogelkooitje, veertjes en bloemen gebruikt.
Ik hoop dat jullie mijn kaartje mooi vinden en ga eens bij
Nicecrane
kijken. Daar zijn zoveel mooie sheets te vinden!
I felt like making a vintage card and the gorgeous sheets of Nicecrane serve this purpose extremely.
I firstly stamped with the Penny Black Postcard stamp and then I stamped text and stamps with a Marianne Design sheet. On top of that I stuck the sweet Nicecrane image, after having cut with an edged pair of scissors. I further used some gaze, lace, HenpCord, birdcage, feathers and flowers.
I hope you will like my card. Just take a look at Nicecrane's wonderful sheets!
Bedankt voor alle reacties op mijn vorige creatie!
Thanks for all the lovely comments on my last creation!
Gezellige dag gewenst!
Have a lovely day!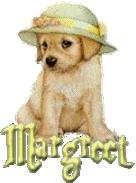 Ik wil met de volgende challenges meedoen:
I want to enter the following challenges: