De nieuwe challenge bij
Melonheadz Friends
is Vaderdag (of in ieder geval een mannenkaart).
Ik heb helaas geen vader meer, maar hij hield er van om naar racewedstrijden op tv te kijken. Ik denk dat hij dit kaartje wel zou hebben gewaardeerd. Ik stuur hem nu maar naar mijn a.s. schoonzoon, die in zijn vrije tijd official op het racecircuit in Valkenswaard is. Jammer genoeg hebben mijn vader en Paul elkaar nooit gekend.
Ik heb de voorgekleurde versie van de
Racing bundle
gebruikt. Het geblokte papier is Olivia van Basic Grey. Ik heb cardstock beplakt met metaalkleurig isolatietape en het daarna met een Tim Holtz stans geëmbost. Ik vind dat wel een stoere achtergrond.
Ik zou het leuk vinden als je met onze challenge meedoet. Je hoeft niet persé een Melonheadz plaatje te gebruiken. Je mag 2x meedoen en als je wél een Melonheadz plaatje meedoet mag je zo vaak meedoen als je wilt én hoef je je niet aan het thema te houden.
Je kunt meedoen tot 10 juni en dan maak je kans om een bundel naar keuze uit de
Melonheadz Etsy Shop
winnen!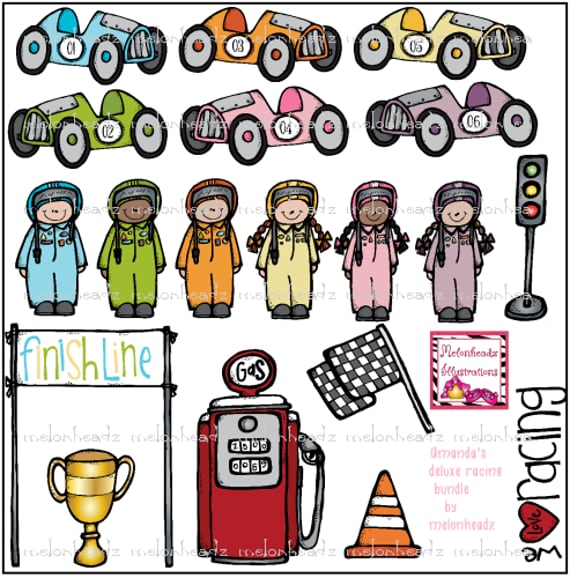 Unfortunately my father died 6 years ago, but he just loved to watch racing matches at tv. I think he would have loved this card. I'll send it to my SIL, who is an official at a racing circuit in his leisure time. Unfortunately my father and Paul have never met.
I have used the precoloured version of the Racing bundle. The checked paper is Olivia of Basic Grey. I stuck metal isolation tape on cardstock and embossed with a Tim Holtz die. I think it is a cool background this way.
I would love you to enter our challenge. You don't need to use a Melonheadz image. Then you may enter 2 times. If you do use a Melonheadz image you may enter as many times you like and the theme will then be anything goes.
Leuk dat je op mijn blog geweest bent. Ik hoop dat je een berichtje hebt achtergelaten, want daarmee maak je mijn dag helemaal goed!
So kind of you to stop by. I appreciate it very much when you leave me a comment. It makes my day!
xxx Margreet
Ik wil met de volgende challenges meedoen:
I want to enter the following challenges:
Basic Grey: Inspired by a (old Dutch) Song (De olieman heeft een Fordje opgedaan)
Hiding in my Craftroom: Father's Day
My Sheri Crafts: Father's Day with embossing
Brown Sugar: Father's Day
Chocolate, Coffee & Cards: Use a number
QKR Stampede: One for the boys
Cards for Men: Dad
Cupcake Craft: Boys